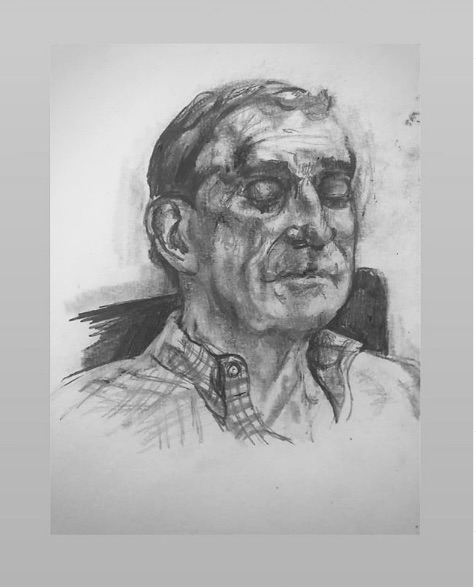 'Portrait of my father' | pencil on watercolour paper
My father, who very sweetly offered to be my guinea pig this week, sat for a 50 minute session on Zoom as I drew his portrait. Using a screenshot, I was then able to spend some time afterwards to fine tune and finish it off.
With most of us housebound -again- it seems the perfect time to capture a moment in our lives, as we try to assimilate the new world in which we find ourselves. I hope it will be a chance to discover and discuss how our perspective on what's important, is undergoing a major shift.
HOW IT WORKS:
Choose between:
A pencil drawing : £200 (£50 deposit)
An oil sketch : £650 (£300 deposit)
Book a 50 min Zoom session, where we can chat as I start to draw you- this helps me to get a better understanding of your features and character. I will then take a screenshot to complete.
Email me at sophienewnhamart@gmail.com to book your slot or clink the link below for further details.
COMMISSION A PORTRAIT WITH ARTIST SOPHIE NEWNHAM